The Therapy Tree by Caroline
Reflexology Chester and Holistic Therapies. If you are looking to find your body's natural balance you have come to the right place. I specialise in Holistic Therapies including Reflexology, Facial Reflexology, Facial Cupping Therapy, Aromatherapy massage, Indian Head and now Zone Face Lift Massage at an affordable price. I am just 2 miles from Chester City Centre. The Therapy Tree has plenty of off road parking, a waiting area, treatment room and separate access from the rest of the building. I have a secluded and peaceful location for your holistic treatment all carried out by myself your fully VTCT qualified and FHT insured therapist."
Caroline Treby MFHT.
Following the Government announcement, all restrictions have been lifted regarding the use of PPE.  I will of course for the foreseeable future continue to wear a face covering to protect you, however, as this is no longer a legal requirement, I leave it to your discretion to decide whether to wear a mask or not to your appointment.  
If you have an appointment with me, please feel free to bring along with you a mask and blanket/throw for your added comfort.  Stay safe and I hope to see you soon.
Caroline -x-
Why not call me or book an appointment online today
Treatments to rejuvenate Body, Mind & Soul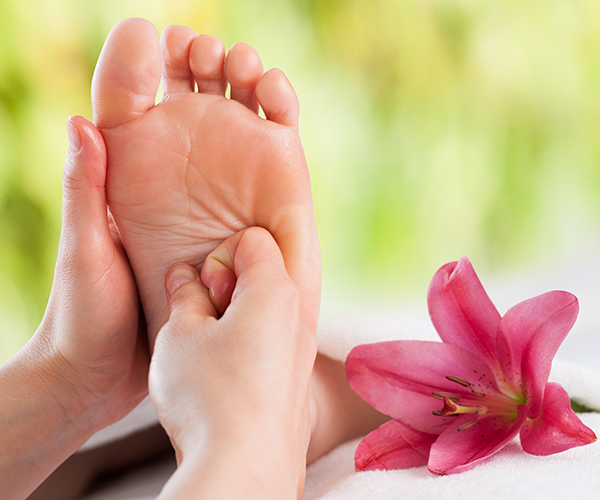 Reflexology  is the application of pressure to a range of particular points on your feet that correspond with all the organs, glands, tissues and muscles in your body. The benefits from this therapy include improved circulation of blood around the body, relieving of stress and alleviating pain in other parts of the body.
Prices From £38.00
Jane
Reflexology customer review
My husband and I both had reflexology recently and it was fabulous. My husband was so relaxed he didn't want to leave. Thanks so much Caroline, we'll be booking again very soon.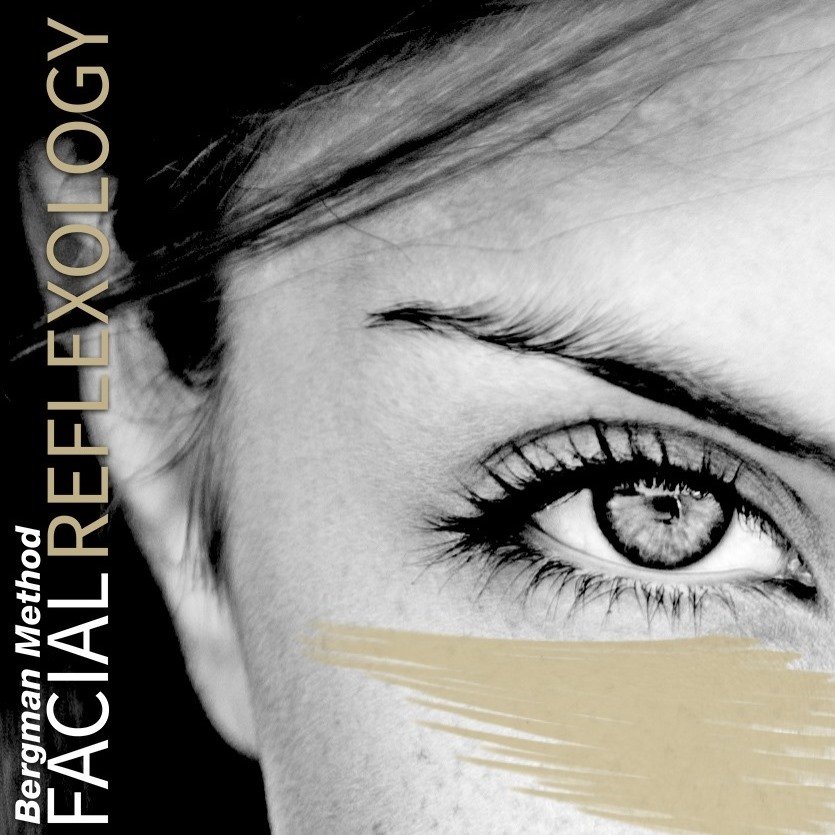 I am delighted to offer Facial Reflexology (Bergman Method)  which is a relatively new treatment developed over the last 20 years. This form of reflexology focuses on pressure points on the face instead of the feet and hands. These reflex points connect to and help to balance your entire body. They aim to kick start the body's natural healing process and relieves pain. It can improve circulation and release toxins from the body via the lymphatic system. Facial reflexology is also considered a natural alternative to Botox treatments.
Starting from £38.00
Janice
Facial Reflexology customer review
I have been seeing Caroline for the past 4 weeks having a reflexology facial to help with my sinuses, they were in a bad way , I was in constant pain and taking painkillers regularly and steaming my face most nights to ease the pain but since going to Caroline I have not needed to steam my face and have not taken hardly any pain meds and I feel so much better Thanks so much Caroline, you are a star and have helped me so much 🥰
Facial Cupping is a complementary therapy that uses suction cups to stimulate your  skin and muscles. The suction promotes increased blood circulation, which may help relieve muscle tension, promote cell repair, and aid in other regeneration. Because of this, the practice is said to:
Brighten skin
Minimize the appearance of scars, fine lines, and wrinkles
Tone chin, jawline, neck, and décolletage
Decrease puffiness
Regulate oil production
Improve nutrient delivery and product absorption
Starting from £38.00
Sian
Facial Cupping Therapy customer review
So I decided I would have some me time away from crazy kids, hyper kitten and work. Decided on a reflexology facial amd cupping. I feel so relaxed and my skin is wonderful. thank you Caroline for being your fantastic caring self. cant wait to return.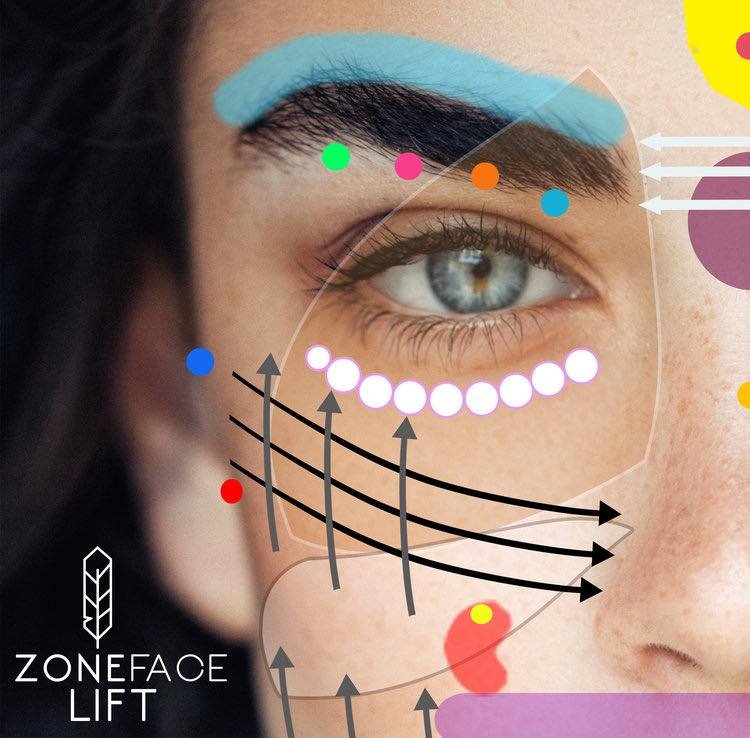 New Treatment - Zone Face Lift
A Natural "Alternative to Injectables" Tatler Magazine called it "Extraordinary"
I am delighted to announce that I am now offering Zone Face Lift. Zone Face Lift is a combination of the Bergman method of Facial Reflexology and Facial massage techniques. These lift your face, sculpt your neck and jawline and help to soften fine lines and wrinkles. This is a unique holistic facial treatment which can make you look 10 years younger in just 12 weeks. A credible alternative to Botox and you will look and feel happier and more relaxed.
 Starting from £65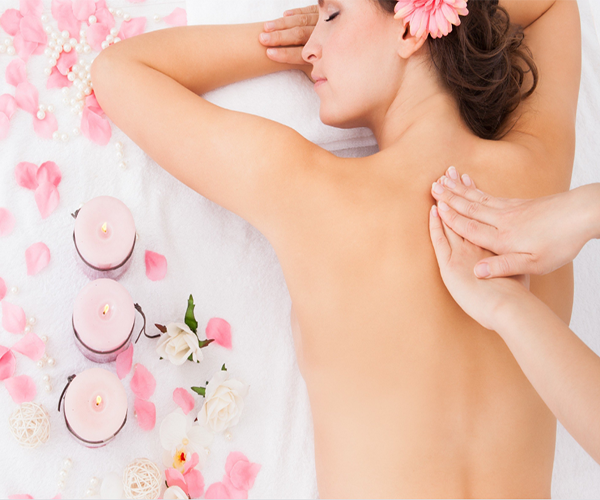 Aromatherapy is a form of holistic therapy that uses essential oils to help improve and balance you both emotionally and physically. Take time out to be mindful and to reconnect with yourself to relax and unwind. The aromas experienced through using essential oils have a dynamic effect on the mind and body.
Starting from £20.00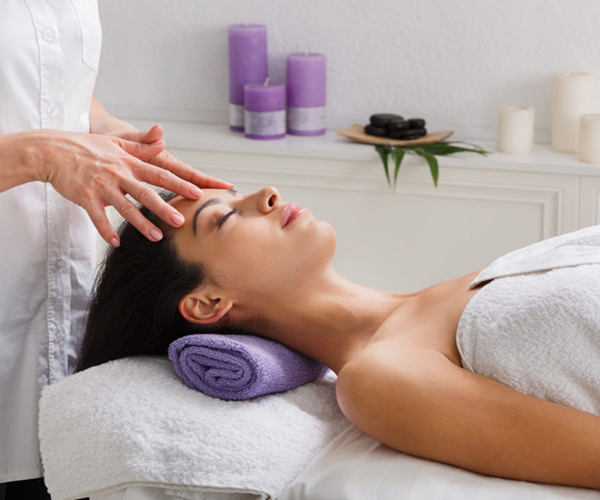 Indian head massage works on the areas of the body that are most affected by stress. It helps release the stress that has accumulated in the tissues, muscles and joints of the head, face, neck and shoulders. The treatment is just on the upper part of the body, shoulders, neck and head, but its effects are felt throughout.
Starting from £30.00
Natural Skin Care Products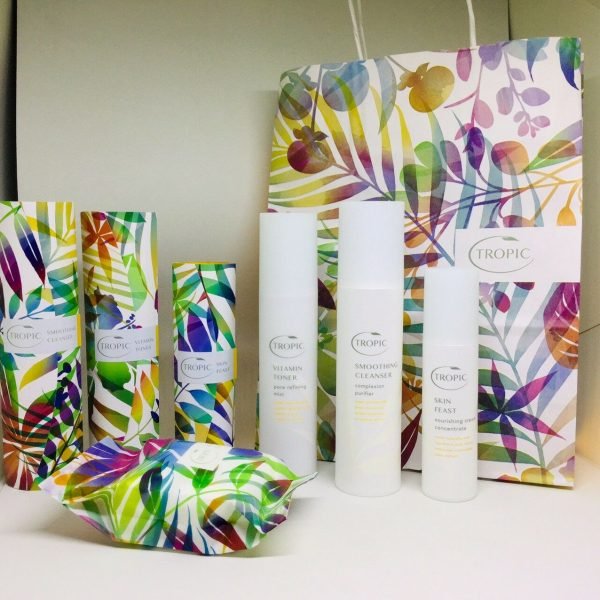 As an Ambassador for Tropic Skincare I want to empower clients to not only feel good but also look good – naturally.  Tropic products are freshly made every day using fresh, premium natural ingredients like nourishing seed butters, juicy fruit extracts and aromatic essential oils. 
To request a brochure or place an order call me on 07484 397287.
All Tropic Skincare products are free from: Parabens, SLS/ALS, unsustainable palm oil, formaldehyde's, phthalates, alcohol, petroleum, gluten, lanolin, talc, harsh preservatives, toxic chemicals, and microbeads.
Starting from £10.00
Holistic Treatment Prices
Do you have private health insurance? If so, you may be able to claim back the cost of your treatments from them. Please ask at your appointment and I will be happy to email you a receipt for your treatment.
FOOT REFLEXOLOGY TREATMENTS
Initial consultation (60 mins) – 
£38.00
Subsequent treatments (45 mins) – 
£38.00
FACIAL REFLEXOLOGY TREATMENTS
Initial consultation (60 mins) – £38.00
Subsequent treatments (45 mins) – £38.00
ZONE FACE LIFT
(BERGMAN METHOD)
Initial consultation (75 mins) – 
£65
Subsequent treatments (60 mins) – 
£65
Mini Course – 6 regular treatments –
£350
Full Course – 12 regular treatments – 
£700
FACIAL CUPPING TREATMENTS

(BERGMAN METHOD)
Facial Cupping Therapy (30 mins) – 
£38.00
Add on to another treatment (15 mins) – 
£17.00
Full body massage – (60 mins) – £60.00
Back massage – (30 mins) – £30.00
Neck & shoulder massage – (25 mins) – £25.00
Legs & feet massage – (15 mins) – £20.00
Arms & hands massage – (15 mins) – £20.00
Indian Head massage – (30 min) 
– £30.00
Treat a friend or family member with our treatment gift cards. Great for any occasion.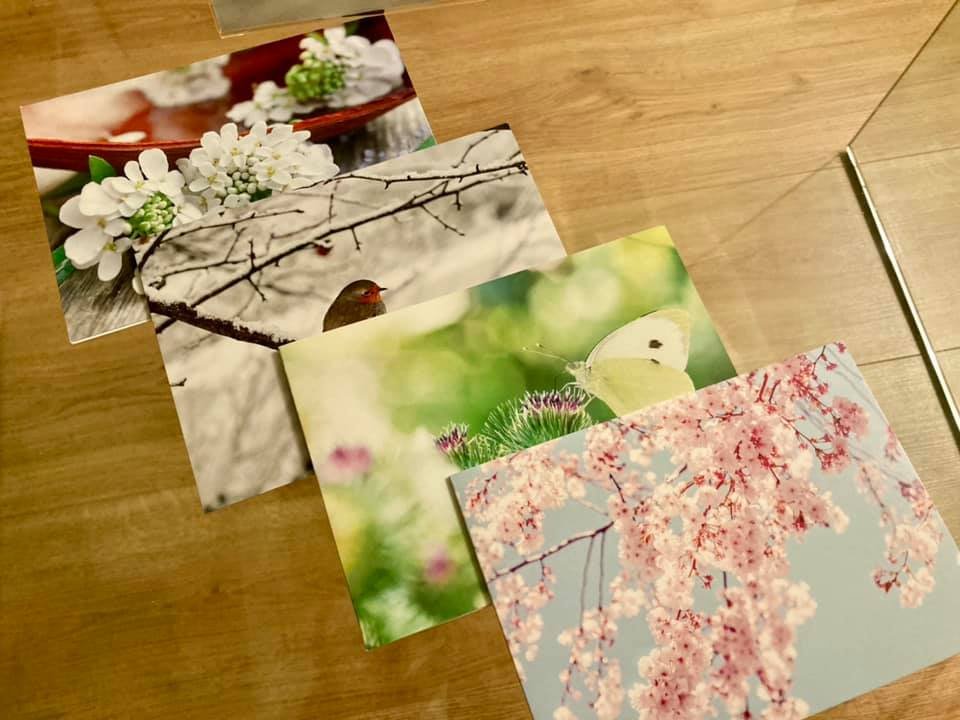 REFLEXOLOGY FOR LONG COVID SYNDROME
Reflexology techniques can be useful for helping to restore physical and emotional wellbeing for clients suffering with Long Covid symptoms. 
This can be a debilitating condition which can affect the quality of life.  Symptoms such as
Fatigue
Cough
Chest pains
Shortness of breath
Headache
Muscle aches
Joint pain
Memory loss and or poor concentration
Mood changes: e.g anxiety, depression
By stimulating certain reflexes Reflexology may aid and improve some of the above symptoms.  
This treatment however, is not an alternative to conventional medicine.
REFLEXOLOGY FOR THE MENOPAUSE  
I am thrilled to announce the launch of a brand new treatment at The Therapy Tree.  This treatment will help and support those women going through this transition.  I will stimulate specific reflexes and offer lifestyle advice and guidance.  You will also be given a factsheet of useful information with tips and ideas to help you make the most of this new chapter in your life.
A course of treatments will be recommended to gain the most from this treatment.
Arrange an appointment today online...
Appointments can also be made by email, text or phone.
Please note, male clients need to be referred by existing female clients only.